These are my little birds.
This is where they live, so they can welcome everyone into my home.
I made them out of old thrift store frames spray-painted blue, then rubbed
with minwax, my favorite antiquing method.
This frame cost 2.00.
Try to focus on the ugly frame, not my cute nephew who thought I wanted to take his picture. Why would I take a picture of that awful frame when I could take a picture of him instead?
Hello, Aunt Rachael! Look at me! I'm cute!
I cut the birds and wreaths out of vinyl with my
Silhouette
.
I put them to the glass and then hot glued the glass to the frame in back to make it stay together.
Sadly, the birds are copyrighted images
and I can't cut them out and sell them to you.
But maybe if you make me some cookies, or sweep my kitchen....
Or you can get a Silhouette, Christmas is coming after all. It might have to count as your Christmas, Valentines, Mothers Day, Anniversary and Birthday present though. Trust me you won't regret it.
I haven't. *wink*
There are so many things you can do with cheap frames. You'll probably think of something awesome with this little nudge of inspiration I've given you today.
This project was featured at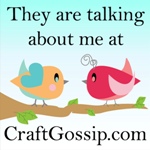 Thanks for visiting!